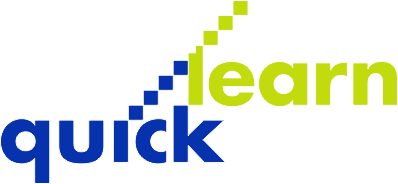 I want to sign up!
New in Romania!
Certification Training Core Qualities for Coaches
Trainer: John Bax
Target group
The Certification Program Core Qualities and the Core Quadrant® for coaches aims at professionals and managers who frequently engage in coaching individuals and teams to increase their effectiveness.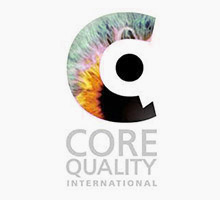 What makes the Core Quality concept and the Core Quadrant® methodology unique?
The concept of Core Qualities is a positive, intense and energizing approach that makes people aware of the unique qualities they have as long as they can remember. Qualities that are natural to them and cost them no energy to apply. Qualities that colour all their other qualities. When people know, explore and exploit their Core Qualities to the full, they will feel happy and fulfilled.
The methodology of the Core Quadrant® is an easy to understand and apply tool that helps people to discover when and how their Core Qualities may become ineffective, for themselves and in relation to others, and how to avoid this.
Using the Core Qualities concept and the Core Quadrant® methodology in an effective way makes it stand out among any other approaches, because the coachees will feel more deeply connected to the result, and change will come from inside.
Why would you participate?
You will become a more complete coach, being more aware of your own Core Qualities and knowing how to use them in an effective way, both personally and in your role as a coach
You will extend your coaching with an approach that guides your coachees on a journey to discover those qualities that characterize them the most and make them feel a more complete human being
You will master applying the Core Quadrant® in a way that:

helps coachees become aware of how to use their Core Qualities in an effective way and to handle the risks of them becoming ineffective
helps coachees build meaningful, constructive and productive relationships even with persons that seem to be their opposites

You will learn about the many ways the Core Quadrant® can be used :

in individual coaching and supervision
in leadership development programs
in conflict resolution and mediation
in personal development plans
in cultural change programs
in merging processes
in stress reduction
in teambuilding

You will be able to legally integrate the Core Quadrant® in your supervision practise with no additional license costs.
Our approach
At the start of this two-day certification program for coaches, we will explore the specific wishes and needs of each participant and discuss how we can integrate them into the program.
During the first day, we focus on experiencing the value of the Core Quadrant® methodology by applying it on yourself. In the second day we present to you the many ways the Core Quadrant® can be used in your role as a coach and how you can support your coachees in applying it for themselves and in interaction with others.
Participants will get two books 'Fancy Meeting Me Here…!?' and 'Building Commitment and Enthusiasm in Organisations' by Daniel Ofman at the end of the session.
Themes to explore and discuss during the training:
Core Qualities and how to define and position them
Application possibilities of the Core Quadrant® methodology
Levels of applying the Core Quadrant® (individual and team)
The Core Quadrant® under stress
Three types of double quadrants
Mask quadrants projecting the wrong Core Quality
Relationship issues in the Core Quadrant®
Personal Development Plans
Competence Profiles and Core Qualities
Train the Coach-network
Over 1500 professionals already took part in this certification Program in The Netherlands alone. Over 150.000 copies of Daniel Ofman's books on Core Qualities and 40.000 games were sold in the Dutch language.
Today Core Quadrants® are trained at numerous profit- and non-profit organizations in the Netherlands. And they are also taught at virtually every level of education from high schools to universities.
Moreover, Consulting Partners in Belgium, Czech Republic, Denmark, England, France, Germany, Hungary, Italy, Norway, Poland, Romania, Sweden and Switzerland are organising certification programs for coaches, trainers, HR- and L&D-specialist together with Daniel Ofman.
The international network of certified professionals (>1500) meets every other year to share and exchange experiences, best practises and new exercises. In 2020 this happening will take place in Copenhagen.
Participants will get free access to a Dropbox with materials to use in 13 languages, from where you can download all the latest updates of the digital materials.
They will also get the Core Quality app with which any professional can make at any moment personal quadrants with hundreds of Core Qualities and Pitfalls using the module 'Daily Reflections'.
The application is now available in the English, German and Dutch language.
Register below
Certification Training Core Qualities for Coaches
Please use the form below to book your seat at the seminar.
Price options

Payment in advance
/person
excluding Board and Lodging (total training fee of €995)
Payment in 2 instalments
total training fee /person
first instalment of €645,00 in advance and €450,00 within 14 calendar days after the date of the second training day
Payment in 3 instalments
total training fee /person
first instalment of €545,00 in advance, €415,00 within 21 calendar days after the date of the second training day and €315,00 within 42 calendar days after the second training day
---
Sign up