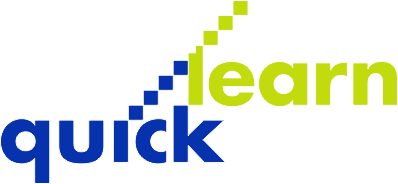 I want to sign up!
Agenda
CAPTIVATE YOUR AUDIENCE!
WHAT you present is important, HOW you do it makes the difference
Trainer: Bogdan Grigore
Have you ever been confused, bored or even annoyed when listening to a presentation? For sure you have! Either somebody was telling things that did not interest you. Or the topic was interesting but the way it was presented did not appeal to you. Either way, if you would be the presenter, you would surely wish to do it differently, wouldn't you? But how exactly?
If you want to inform people, you can send them a document to read. If you want to instruct people, you can show them a video. And if you want to sell them a product, you can give them a brochure. Very efficient! But if you choose to present something, what is the added value you are going to offer to your audience? What is their gain of spending time and sometimes money to listen to you and watch you?
In this QuickLearn workshop 'Captivate Your Audience!' you will learn how to catch the attention of the audience and how to keep it throughout the entire presentation. You will use your natural abilities to:
get yourself in the proper state of mind to do the presentation
catch the attention of your audience right from the start
connect with your audience
increase your impact on your audience
manage the energy of your audience
It is the way you present your message that makes your audience connect to it. And if this connection is expressed by exclamations like "Aha, now I finally understand!", "Wow, this really makes me think!" or "Amazing, this was inspiring!", then you know that your presentation made a difference.
Register below
Workshop - Captivate Your Audience!
Please use the form below to book your seat at the seminar.
Price options
List price
PER PERSON
/ person
Price with
-10% discount
/ person
Price with
-15% discount
/ person

"Early bird"
30% discount
/ person
discount for payment made at least 7 business days before the event
---
Sign up