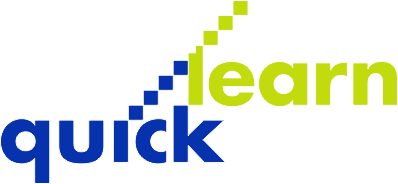 I want to sign up!
RESPOND TO DIFFICULT PEOPLE!
"There are no difficult people, only difficult behaviors"
Trainer: Anca Petrescu
Difficult people are everywhere. And in many varieties. Dominant people, rude people, negative people, you name it! Sometimes we judge them and we label them by using words like 'aggressive', 'arrogant' or 'pessimistic'. But this approach doesn't work if we need to collaborate with them.
When a client or somebody at work has a behavior that frequently disturbs or even frustrates you, then you find yourself in a situation that calls for action. If you cannot ignore them, then what do you do? Do you give them feedback? And if they don't acknowledge your feedback, what else should you do?
In thie QuickLearn workshop 'Respond To Difficult People!' the focus is on various ways to respond to difficult people, by:
managing your own emotions
protecting your personal boundaries
analyzing how difficult people try to control their environment
addressing the behaviors that disturb you
escalating the situation if nothing else works
Sometimes you may think that nothing will work with a particular difficult person. But here's the shock: that person has friends too! So there are people who found a way to relate well to that person.
Register below
Workshop - Respond to difficult people
Please use the form below to book your seat at the seminar.
Price options
List price
PER PERSON
/ person
Price with
-10% discount
/ person
Price with
-15% discount
/ person

"Early bird"
30% discount
/ person
discount for payment made at least 7 business days before the event
---
Sign up