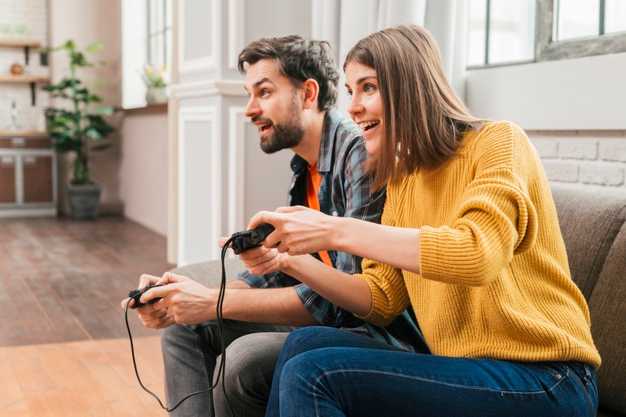 In my previous article about working from home (WFH) I made the statement that during this corona virus crisis organizations and managers should mainly focus on reducing the pressure on families by facilitating them as much as possible in building a new work-life balance. A balance that works best for them as a family instead of only paying attention to their WFH productivity.
As many working people are now in their second or third week of WFH I decided to write some articles about the individual experiences of different working people in different situations. I talk to them based on three questions:
How were you informed about the decision to start WFH?
How do you experience WFH up to now?
How do you see this situation if it lasts for another two months?
The talk of this article is with a young working couple living together for a year and having no children. Both employed at a different company. He is active in assurance services and she works in credit collection. Usually he works onsite at clients of the company and she is stationed at her employer's office. "I was informed by email on a Sunday evening to WFH and test all applications" he says. Whereas she got an email on that same Sunday telling her to work partly from home and partly from the office. As she does not have a laptop of the company she was asked to use her own laptop and test how it works. The day after the company system crashed because of a system overload.
Both agree that it took too long before clear decisions were taken. "They could at least have updated us about the status of their decision making progress" is their common reaction. For him it was not clear "should I still work at the clients, and if not, should I work from the office or from home?" In the beginning he was told to go to the clients. Then to go only to the clients with the most important issues, and then he got an "I don't know" from his direct manager. Whereas most of his clients advised him to go and stay home safely.
In her case there were meetings of the managers in a somewhat 'secretive' atmosphere. Everybody knew it was about the crisis situation, but none of the managers gave any concrete information besides a casual "don't worry, all will be solved". This even increased the anxiety among the colleagues because everybody could see on the media that things got worse and worse. "Maybe in the beginning they thought that the situation here was not so bad as in other countries and that they finally got overwhelmed when things really did get bad", they both agree mildly.
Regarding the experience of working from home together they both react very positively. "In the beginning there was only some anxiety when we looked at the statistics regarding the spreading of the virus a few times a day. But then we decided to do it much less and I started using my knowledge of statistics to put the numbers and trends in a more realistic perspective for her", he explained. "But otherwise we enjoy this time. We don't have to travel to work, we sleep longer and still have enough time to work. We have breakfast, lunch and dinner together, and we get to know each other's work better. And the different ways how we deal with it" she adds with a teasing smile looking at him. "Now we pay more genuine interest in each other's work, whereas before we came home tired and mostly started complaining about the things that didn't go well that day" they both confess. "And we laugh a lot more, sometimes even for a couple of minutes" he added. The fact that she is a more energetic and expressive person does not distract him more than his colleagues do while working in an open office context.
They both find the process of WFH went very naturally and smoothly. No long talks about how to split tasks and how to arrange things. "WFH is not an issue for us, staying inside is the main problem. We miss the fresh air and the face to face contact with friends". "Imagine" he continued, "a week ago we had our first and most likely our last snow this season and we could not even enjoy it", he continues. "And I miss my parents. They live quite far away and I used to frequently visit them. That is not possible now", was her comment.
On my question what they do besides work in this period, he said that they do the usual things. Cleaning, shopping, watching TV and playing games. "What I do different is that I do in-house workouts, causing me quite some most muscle pains", he adds with a smile. And she enthusiastically proceeds by saying that she reads more literature and picked up an old hobby which is sawing all kinds of models from wood.
Looking at the possibility that this period may last two months longer changed a little bit the positive atmosphere of the talk. "In that case I am really worried about the world economy and how it will affect us" he replies. "And the fact that we are still sitting inside and cannot do anything about it except taking care of our own safety and health. That is the most frustrating part". Both say that they are not afraid to get ill "but our biggest fear is to have to be in the hospital with most good doctors having left the country and the limited resources available". She ends with a slight sign of emotion by saying that she will be more and more worried about the health of her mother and the fact that she has to work outside.
All in all they mutually conclude that up to now they enjoy working from home together very well, and when the crisis is over, they will not mind to continue it. "Except the moments that I work at the clients" he adds.