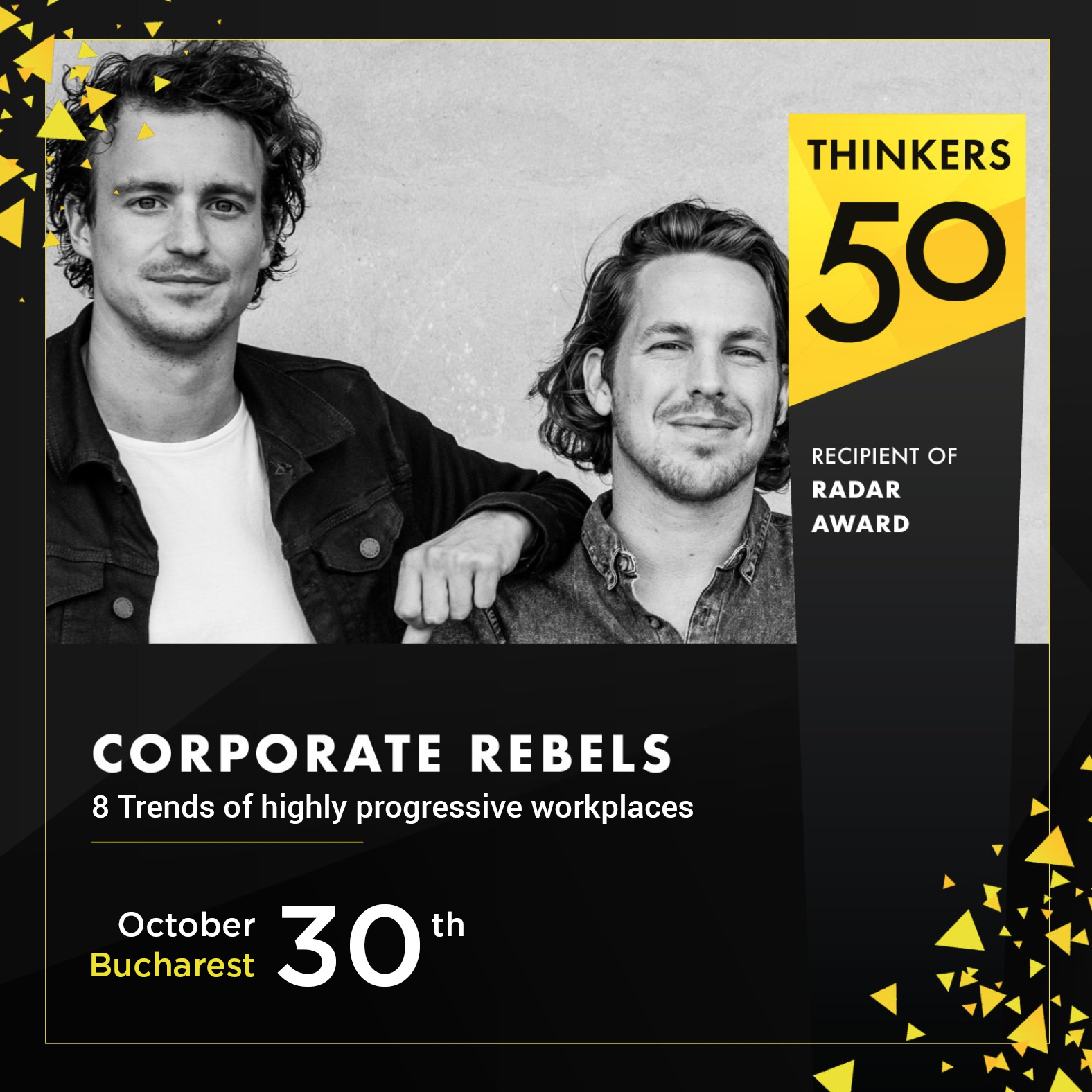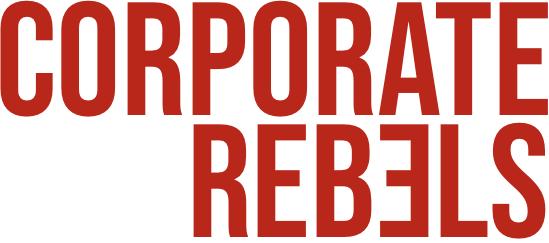 How to make work
more fun!
Location: București
Are you
ready?
Read more below and book your early seat at the event
---
QuickLearn Romania (as a hosting company) is happy to invite you to the Corporate Rebels "8 trends of highly progressive workplaces" event, which will take place on October 30 in Bucharest.
In a very dynamic working environment where employees tend to change jobs much more often than they did 10 years ago, the topic of Employee Engagement has become very important for any company.
Corporate Rebels are the winners of Radar Award in 2019 (the award for best up-and-coming new thinkers), given for their activity in Employee Engagement area. Corporate Rebels are spending 50% of their time visiting inspiring companies and 50% they are presenting their findings within workshops all over the world.
They visited over 100 workplace pioneers all over the world, some of which are Virgin, Netflix, Spotify, Handelsbanken, Brewdog, U2i, Harvard Business School etc.
Prepare yourself for a practical, interactive and inspiring workshop on how to build a workplace people love. Together with Corporate Rebels you will explore how you can improve your team's or company's way of working.
The "8 trends of highly progressive workplaces" event will include the following topics:
up-to-date worldwide status engagement at work
engagement vs. key business outcomes
bucket list counties and organization visited by Corporate Rebels
8 trends of highly progressive workplaces
case studies of pioneering organizations and their practices
transformation from a traditional to a progressive workplaces
transformation principles and steps towards a highly progressive workplaces
So, let's learn together how to
make work more fun!